List Number 57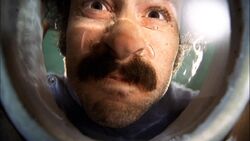 List title
Gave Randy a swirly when he was five
Number 57 was an item on The List.
Gave Randy a swirly when he was five
Edit
Earl gave Randy a swirly when he was five, which consisted of pushing his head into a toilet against his will. Earl made up for this by allowing Randy to do the same to him in the present.

In the opeing credits 57 was shown as Told Joy Dan Dodd messed himself on the (the rest the title is cut out of the frame)
Ad blocker interference detected!
Wikia is a free-to-use site that makes money from advertising. We have a modified experience for viewers using ad blockers

Wikia is not accessible if you've made further modifications. Remove the custom ad blocker rule(s) and the page will load as expected.