Beau Bridges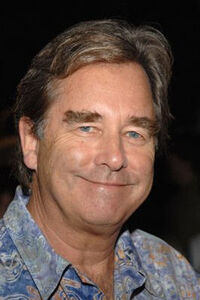 Date of Birth
9 December 1941
Birthplace
Hollywood, California, USA

Beau Bridges plays the role of Carl Hickey on My Name is Earl.
His filmography spans all the way back to the late 1940s.
Selected filmography
Edit
Force of Evil (1948)
Village of the Giants (1965)
The Incident (1967)
The Other Side of the Mountain (1975)
Silver Dream Racer (1980)
Alice in Wonderland (1985)
Signs of Life (1989)
Million Dollar Babies - the shocking true story of the Dionne Quintuplets (1994)
Kissinger & Nixon (1995)
Jerry Maguire (1996)
Rocket Man (1997)
10.5 (2004)
Smile (2005)
10.5: Apocalypse (2006)
Don't Fade Away (2008)
Max Payne (2008)
Americanizing Shelley (2008)
Television appearances
Edit
Desperate Housewives (2009)
My Name is Earl (2005-2009)
Stargate SG-1 (2005-2007)
Stargate: Atlantis (2005-2006)
Ad blocker interference detected!
Wikia is a free-to-use site that makes money from advertising. We have a modified experience for viewers using ad blockers

Wikia is not accessible if you've made further modifications. Remove the custom ad blocker rule(s) and the page will load as expected.