Camdenites
Edit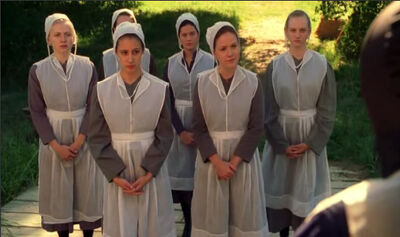 The Camdenites are the Amish-like group who reside in their village almost close to Camden County. They are strictly religious and use only traditional and old-fashioned tools. They send their daughters who turn at the age of 21, out for a few months of freedom to make sure they really want to remain with the group or choose to stay in the modern world. Their leader is Ruth whose neice Greta is also part of their community. And Earl's former wife Billie has also became a new member of the Camdenites.

Local Camdenites
Edit
It also refers to the modern locals of Camden County that show up as regulars around town or at the Crab Shack. Images of the Camdenites

Ad blocker interference detected!
Wikia is a free-to-use site that makes money from advertising. We have a modified experience for viewers using ad blockers

Wikia is not accessible if you've made further modifications. Remove the custom ad blocker rule(s) and the page will load as expected.