My Name is Earl is an overall popular show, but has had some criticism attributed to it by certain individuals.
Popularity
Edit
As demonstrated by the website Metacritic, Earl is highly popular with most critics and reviewers, gaining more than 75% of their praise. Highly sought by reviewers of the New York Daily News, Wall Street Journal, and Hollywood Reporter - amongst many others - Earl is praised for its "big, ridiculous laughs" (San Francisco Chronicle) and "lovable" characters (Boston Globe), with critics stating that "when the show ends you feel dazed and amazed for hours afterward" (Wall Street Journal). However, despite being popular, ratings began to decline through seasons 3-4, with some people claiming that the show's quality was declining.
Criticism
Edit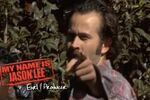 Despite this positive view by most, several critics see Earl as a sexist and derogatory show that further proves the decline of Earl's network, NBC. Tom Gliatto of People Weekly states that "Lee may lack the essential sweetness, or pathos, to make Earl ever seem like more than a cute variation on those lovable, loquacious losers who tumble, beer can spurting, through Coen brothers movies." Furthermore, The New Yorker commented that "The karma thing gets old pretty fast, as does Earl's insistently genial narration... the show is charmless and patronizing, and as refreshing as dust."
Tom Shales of the Washington Post claims that the show "amounts to a character study of a character not worth studying." Shales also makes further criticism of the narration present in the show, suggesting "the narration is so naggingly incessant and ... Earl has to explain the premise in detail to everyone he meets".
David Zurawik of the Baltimore Sun thinks My Name is Earl "is not a stupid sitcom - that is what makes its sexist and homophobic jokes so maddening. Viewers aren't encouraged to laugh at Earl, as much as they are with him - at the people on his list."
Most of the negative and ambivalent reviews centre on what are perceived to be base and bigoted aspects of the show which, importantly, are revealed to be precisely the characteristics that Earl himself is trying to remove from his personality through his List of wrongs. Therefore the views expressed by critics of the show can be easily brushed off by those who see it for what it truly is.
Ad blocker interference detected!
Wikia is a free-to-use site that makes money from advertising. We have a modified experience for viewers using ad blockers

Wikia is not accessible if you've made further modifications. Remove the custom ad blocker rule(s) and the page will load as expected.