Jocelyn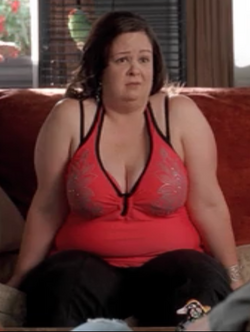 [[:Category:{{{Images}}}|Images]]

Jocelyn is Billie's cousin.
Frank took Earl to Jocelyn when he was looking for Billie. She owns a parrot that Randy accidently let out of its cage, but got it back in later. Jocelyn wasn't pleased to see Frank as they had sex when he and Billie had a short break, so she wouldn't tell Earl if she had seen Billie. Frank starting flirting with Jocelyn and played with her feet, so then Jocelyn told Earl that Billie called for help a few weeks ago from a pay phone because Stuart told her Earl was dead. After Earl and Billie got married Frank and Jocelyn starting seeing each other.
Ad blocker interference detected!
Wikia is a free-to-use site that makes money from advertising. We have a modified experience for viewers using ad blockers

Wikia is not accessible if you've made further modifications. Remove the custom ad blocker rule(s) and the page will load as expected.