Mr. Covington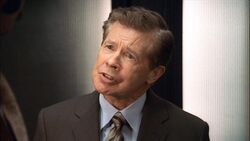 Mentioned in
{{{Mentioned}}}
Date of birth
{{{Birth}}}
Date of death
[[{{{Death}}}]]
Profession
{{{Profession}}}
[[:Category:{{{Images}}}|Images]]

Mr. Convington was the owner of the Winky Dinky co-operation.
Earl managed to get a job at the Winky Dinky headquarters so he could tel Mr. Covington about how one of his store managers had paid someone off to burn down a competing hot dog vendor (Pops). Covington did not want to know about the situation, saying that if he had to testify in court he did not want to have to lie ("Stole P's HD Cart").
Ad blocker interference detected!
Wikia is a free-to-use site that makes money from advertising. We have a modified experience for viewers using ad blockers

Wikia is not accessible if you've made further modifications. Remove the custom ad blocker rule(s) and the page will load as expected.