Norm MacDonald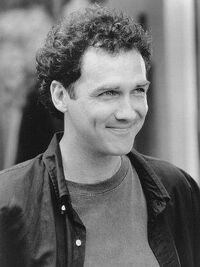 Date of Birth
October 17, 1963
Birthplace
Québec City, Québec, Canada

Norm MacDonald plays the role of Little Chubby on My Name is Earl.
Selected filmography
Edit
Funny People (2009)
Dr. Dolittle: Tail To The Chief (2008)
The Comedy Central roast of Bob Saget (2008) (TV)
My Name is Earl (2007) (TV)
Senior Skip Day (2007)
Dr. Dolittle 3 (2006) (TV)
Farce of the Penguins (2006) (TV)
The Fairly OddParents (2005) (TV)
Deuce Bigalow: European Gigolo (2005)
Back to Norm (2005) (TV)
Oliver Beene (2004) (TV)
A Minute with Stan Hooper (2003) (TV)
Dr. Dolittle 2 (2001)
The Animal (2001)
Screwed (2000)
Family Guy (2000) (TV)
The Norm Show (1999) (TV)
Man on the Moon (1999)
Deuce Bigalow: Male Gigolo (1999)
Dr. Dolittle (1998)
Dirty Work (1998)
NewsRadio (1997) (TV)
The Drew Carey Show (1996) (TV)
The People vs. Larry Flynt (1996)
Billy Madison (1995)
Saturday Night Live (1993) (TV)
The Jackie Thomas Show (1993) (TV)
Ad blocker interference detected!
Wikia is a free-to-use site that makes money from advertising. We have a modified experience for viewers using ad blockers

Wikia is not accessible if you've made further modifications. Remove the custom ad blocker rule(s) and the page will load as expected.