Unnumbered list item 1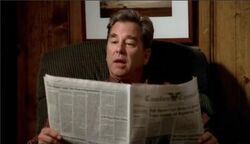 List title
Broke a window 15 years ago of former neighbor John Sheppard
Unnumbered list item 1 was an unnumbered item on The List.
Broke a window 15 years ago of former neighbor John Sheppard
Edit
Earl's father Carl commented that Earl fixed John Sheppard's window, which he had smashed fifteen years before ("Cost Dad the Election")
Ad blocker interference detected!
Wikia is a free-to-use site that makes money from advertising. We have a modified experience for viewers using ad blockers

Wikia is not accessible if you've made further modifications. Remove the custom ad blocker rule(s) and the page will load as expected.